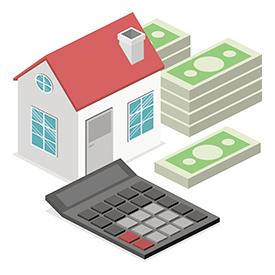 Do You Want More Cash In Retirement?
If you are in the Southern California Area, and are interested in a Reverse Mortgage, please try my FREE Reverse Mortgage Loan Calculator to see how how much you could qualify for.
---
Disclosures & Licensing Information
American Financial Network, Inc. is licensed by the California Department of Corporations under the Finance Lenders Law License (6038771)
and holds a Corporation Real Estate Broker's License (01317581) under a Nationwide Mortgage Licensing System (NMLS), unique identifier
237341. Refer to http://www.nmlsconsumer.org/EntityDetails.aspx/COMPANY/237341to see where AFN is a licensed lender. In all states, the principal licensed office of American Financial Network, Inc. is 10 Pointe Dr. #330, Brea, CA 92821; Phone: 888/636-7573. The content in this flyer is for informational purposes only. The content is not meant for legal, tax or professional accounting advice.
Please consult your state benefits advisor if you receive public benefits, as these may be affected, or consult a tax professional. All American Financial
Network, Inc. programs are subject to change without notice.
Company:
AMERICAN FINANCIAL NETWORK, INC.: NMLS #237341
10 Pointe Dr., #330, Brea, CA 92821; Phone: 888/636-7573
---
Reverse Mortgage Lenders | Reverse Mortgage Companies | Reverse Mortgage Loan